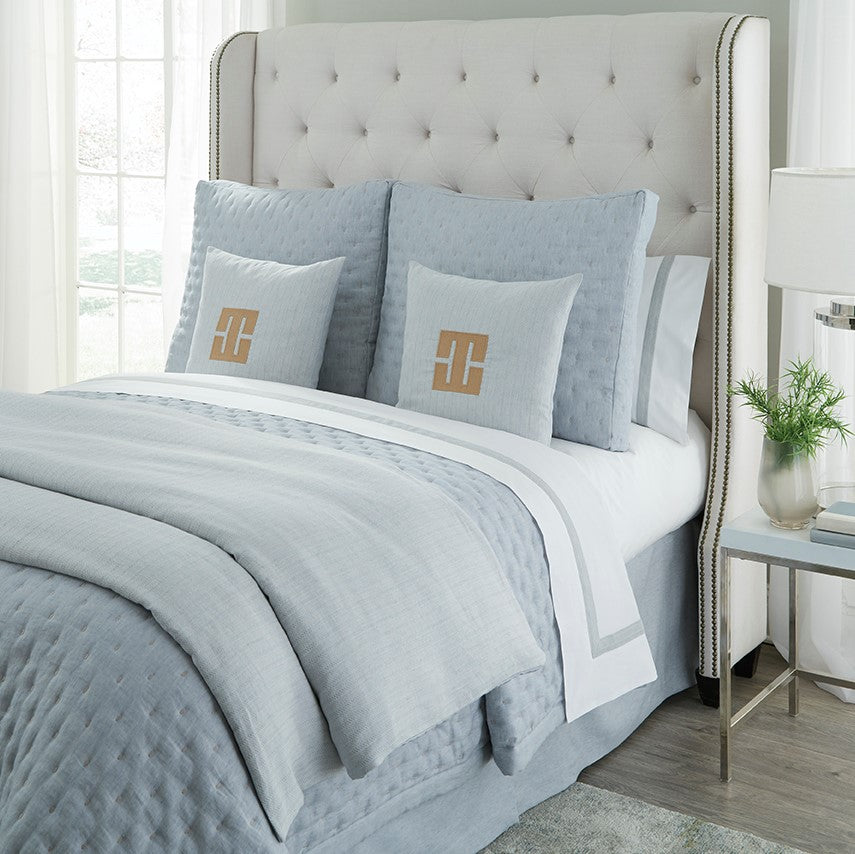 Houston Sham
Houston Shams are available in the option of Solid or Flamestitch, with a plain hem finish.
Size
Standard
King
Euro / Continental
Boudoir
Color - Pattern
Light Denim / Flamestitch

Bespoke, Luxury Design Details

Handcrafted in Texas by Local Artisans

Soft, Breathable Fabrics for Everyday Comfort

Standard 100, Oeko-Tex, Level 1 Certified

Exceptional Customer Service Team
Frequently asked Questions
Should you have any questions, check out our FAQ or please feel free to Contact Us.
quEstions?
Send us a note and we'll get back to you as soon as we can!
Contact US
We'll get back to you as soon as we can. In the meantime, the answer to your questions may be waiting for you in our FAQs.