November 01, 2023
At Home Treasures, we see embroidered monograms as the ultimate personalized luxury.
Whether you're looking for a hostess gift, marking a special occasion or simply wanting to say "I'm thinking of you", you may be wondering what to give as an unexpected, yet memorable gift. Monograms can be the perfect way to give a small gift with big impact.
Top 3 Gifts You Can Monogram
We've curated a list of our top three one-of-a-kind gifts that are extra special when a custom monogram is added.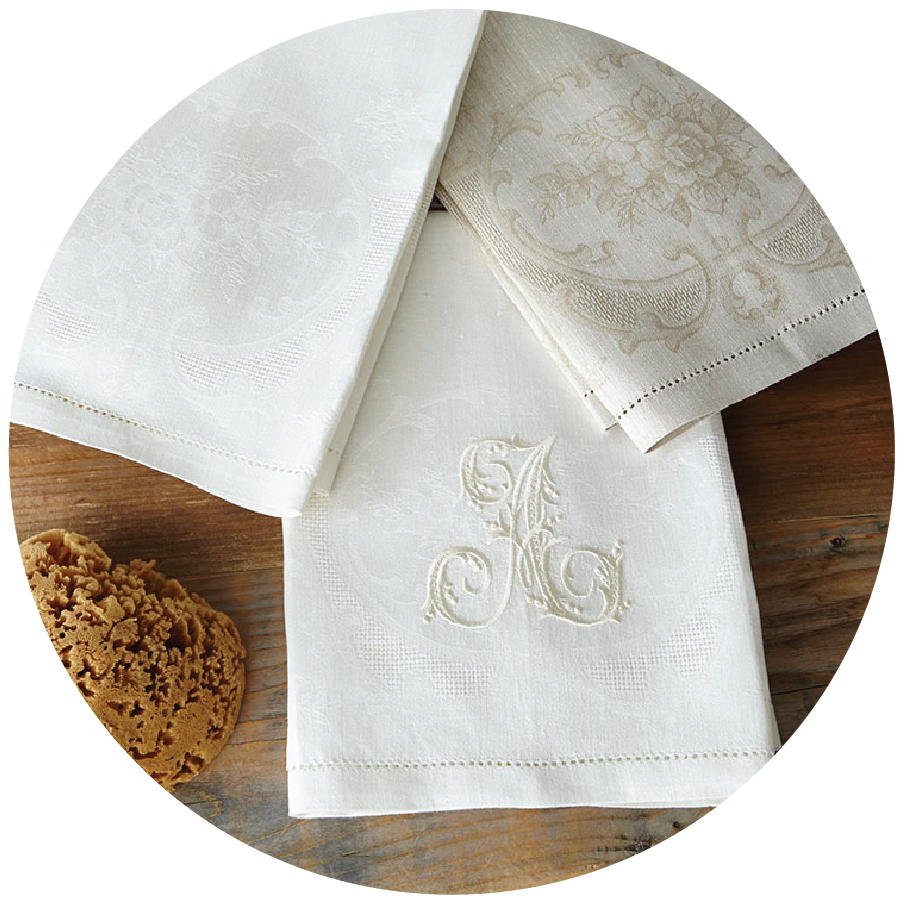 For the hostess with the mostess, you can never go wrong with the gift of guest bath linens. While guest baths are notorious for being small spaces, the linens are often a perfect canvas for making a big statement. With our extensive collection of hand towels, you can add your monogram to beautiful linen towels with lace trim, contrasting insets, or a simple crisp clean linen.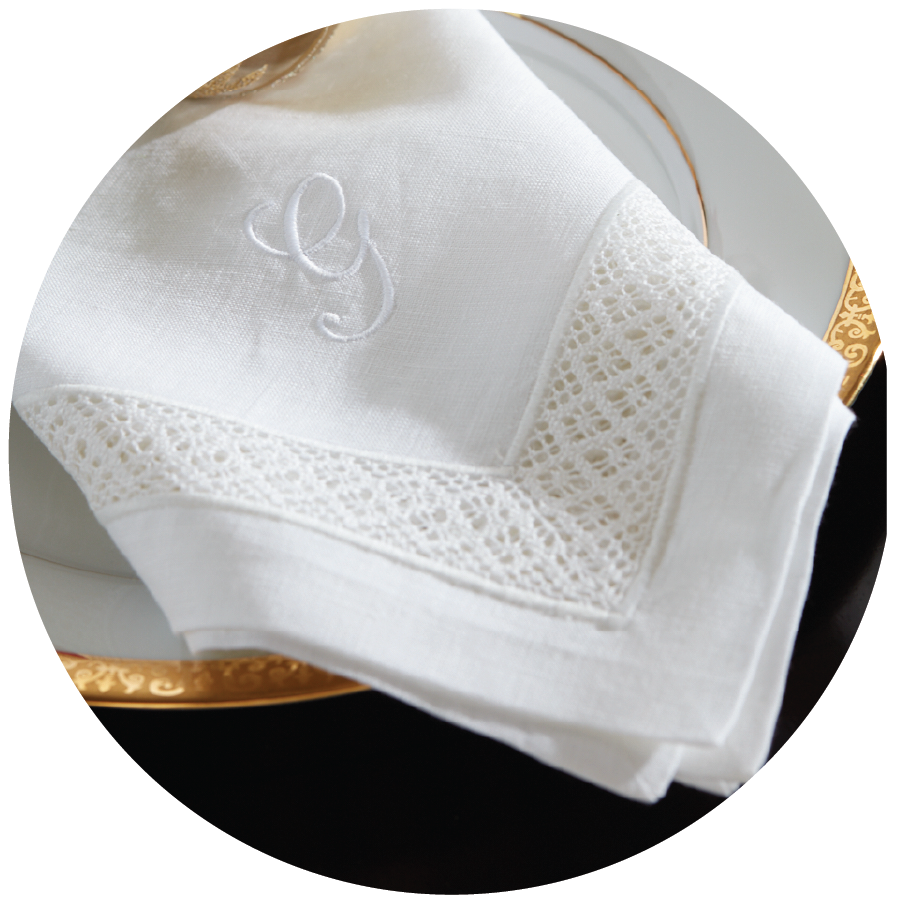 Place settings with dinner napkins, placemats and even cocktail napkins are a unique space to add a personal touch and mark a special occasion. Add seasonal flair with colored thread, commemorate your time together a date embroidered, or add a name initial for flexible use throughout the year.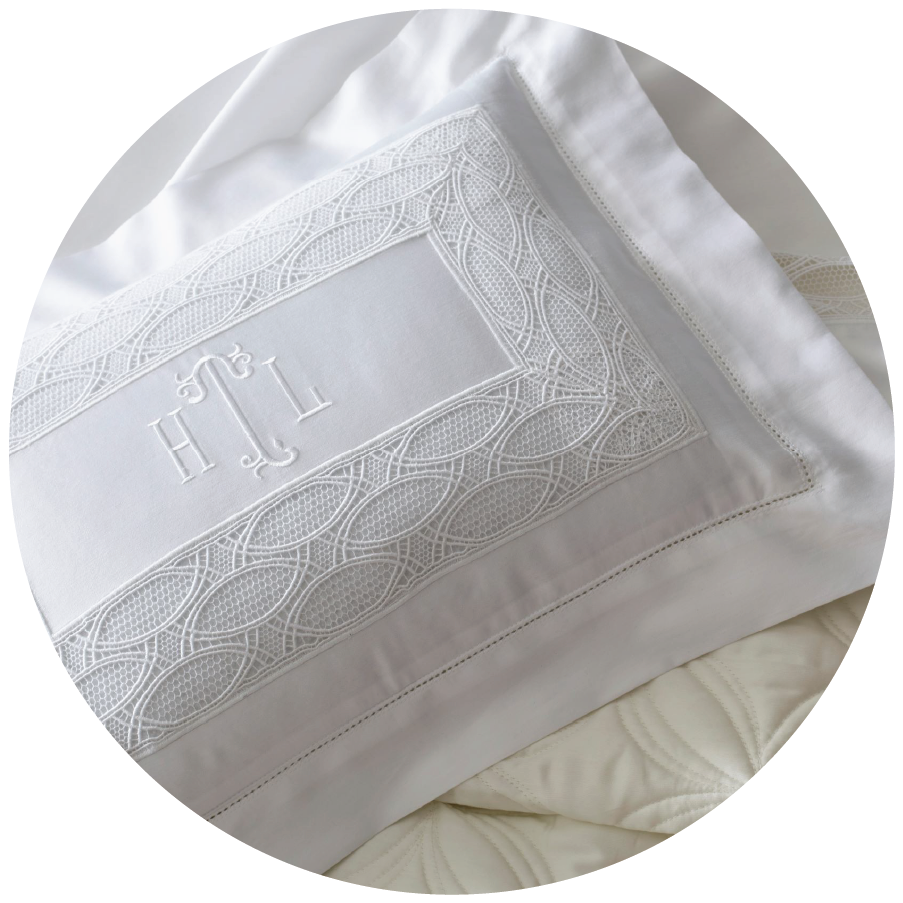 From Euro shams to boudoirs to neckrolls–accent shams are a great way to add color, texture and personality to living spaces and the bedroom. Not only can you can play with varying shapes and fabrics for the sham itself, but the placement and size of the monogram can also make this plush gift truly unique.
When it comes to giving a unique gift, there's nothing like a monogram to make bed, bath and table linens truly personal. To learn more about the monogramming process, you can read our Complete Guide to Making a Monogram here.
Home Treasures Bespoke Luxury Linens
Our Texas-based artisans have over 250 years of experience in crafting fully custom bed, bath and table linens to your exact specifications. From our family to yours, it's time to enjoy beautifully bespoke pieces, crafted uniquely for you. With a myriad of design, sizing and fabric choices, we provide you the opportunity to create a space you daydream to return to each day.